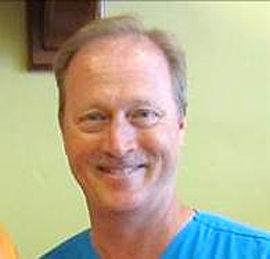 Cancer patients often experience varying degrees of nausea related to treatment or stress related to their diagnosis.
A great deal of discussion is going on regarding the benefits of cannabidiol (CBD) to treat or assist in the treatment of nausea. Cannabis (marijuana) contains a variety of compounds called cannabinoids. One of these compounds is called cannabidiol (CBD). Emerging research suggests that CBD may provide relief for nausea and vomiting.
While there is active discussion around the subject, some people claim that CBD helps with nausea. Most of the research that exists on CBD and nausea centers on the benefits for people with cancer. Although current research is limited, some experts believe that CBD may benefit a range of symptoms stemming from various conditions, including nausea, pain and anxiety.
One important note: CBD does not result in the "high" that many people associate with cannabis. Tetrahydrocannabinol (THC), which is another cannabinoid from the Cannabis sativa plant, is responsible for this high.
Today, let's examine the available research on CBD for nausea, look at the possible side effects and discuss the differences in CBD products available on the market today.
Again, there is limited research on the use of CBD for nausea. People with cancer may experience nausea and vomiting. This is often due to the side effects of chemotherapy.
Animal research from 2011 suggests that CBD may help with nausea because of its interaction with serotonin receptors. Serotonin is a hormone that affects well-being, mood and behavior.
However, researchers also conclude that THC is more likely to reduce nausea and vomiting than CBD, and THC is not available over the counter. THC is what we know of as either medical marijuana or traditional marijuana.
As a matter of fact, a small 2016 study on humans found that people with nausea due to chemotherapy found relief after taking Sativex, a medicine containing CBD and THC. Participants in this study found the Sativex had a more significant impact on their symptoms than other antiemetic treatments. The Food and Drug Administration (FDA) to date has not approved Sativex in the U.S.
Today, most cancer organizations list cannabinoids as a treatment option for chemotherapy-induced nausea and vomiting when other treatments do not work. They explain that cannabinoids may also help stimulate appetite in people with cancer.
And always remember, you should talk to a doctor or health care provider before trying alternative treatments, including CBD.
Good-quality, full-spectrum CBD products typically contain high levels of CBD, very low levels of THC and trace amounts of minor cannabinoids. Make sure you do your research before investing in these products so that you get high-quality CBD products.
Dr. C. Joseph Bennett Jr. is a board-certified radiation oncologist. If you have any suggestions for topics, or have any questions, contact him at 522 N. Lecanto Highway, Lecanto, FL 34461, or email [email protected]
Source: https://www.chronicleonline.com/lifestyle/health/navigating-cancer-does-cbd-work-for-nausea/article_5542e520-1c90-11eb-a686-239c4a8df52a.html
» Inline Ad Purchase: Intext Link